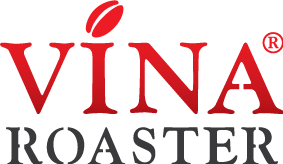 Although Vietnam has the second largest harvest of coffee in the world only after Brazil, Vietnamese people do not have much chance to use clean and high-quality coffee. Coffee has gradually become a basic lifestyle of the Vietnamese. You can see coffee shops everywhere, however, most of us unluckily only use the worst coffee. The main cause of this problem is due to the limited processing of fresh coffee in our country. This is the main reason and motivation for Vina Roaster to enter the coffee market in general and coffee roaster market in particular. As a result, Vina Roaster's mission is to bring the best coffee roasters to all parts of Vietnam and even other countries.
Vina Roaster desires to be able to supply the market with the best quality coffee roasters and the lowest cost, reduce the economic pressure for businesses and coffee organizations nowadays and contribute to make the cleanest, most delicious and coffee cups.
We aim to improve and ensure the best quality in order that whenever using Vina Roaster's coffee roaster, partners can be assured of coffee cups, thus they can develop their business well. The development of partners will undoubtedly be the development of Vina Roaster.
We design roasting machines of different capacities, suitable for young people starting their business, the professional producing coffee companies or even the largest coffee chain in the country.
To achieve our goal, our company's research and development department advances and modernizes machines based on the changing world trends, customer feedbacks and new researches of coffee beans.
Vina Roaster hopes its brand and products will be an intersection of technology and art, reflecting the experience of a long process of continuous improvement and passion coming from hundreds of people in the group called Vina Roaster.